DOJ Inspector General Probing Comey Memos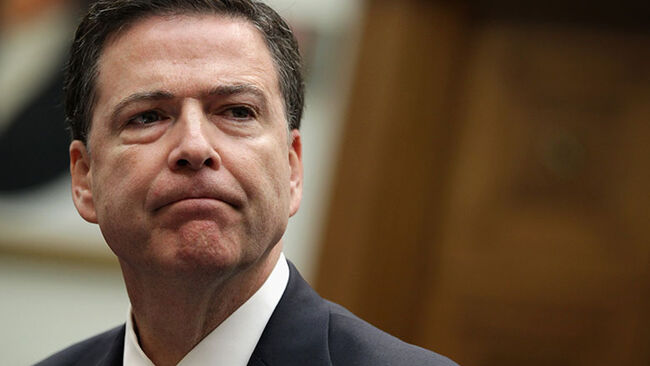 The Justice Department's Inspector General is investigating whether former FBI Director James Comey handed over classified material to a friend. At least two memos that Comey wrote documenting multiple conversations he had with President Donald Trump may have contained information that was classified.
According to the Wall Street Journal, Comey turned four memos over to his friend Daniel Richman. One of the memos contained classified information and Comey redacted those portions of the memo before he handed it over. Comey did not believe the content in the second memo was classified and did not redact anything he wrote. But, after he was fired by Trump, FBI officials upgraded the information in the memo to "confidential," which is the lowest level of classified material.
Comey handed over seven memos that detailed his conversation with the president to Congress and many contained redacted information. The redacted passages are on eight of the 15 pages and range from "classified" to "SECRET."
Photo: Getty Images