Former Major League Pitcher Sues Astros, Says Cheating Ruined His Career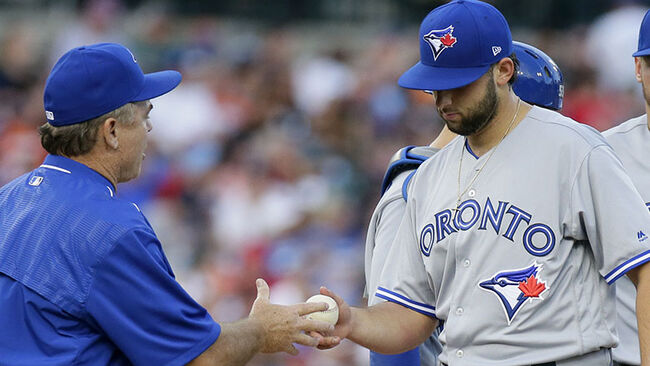 A former major league pitcher is suing the Houston Astros for stealing signs, claiming that their operation ended his baseball career. Mike Bolsinger was called up in 2014 and spent three years playing in AAA and the big leagues for three different teams. His last appearance came on August 4, 2017, against the Houston Astros. While pitching for the Toronto Blue Jays, Bolsinger gave up four runs, four hits and three walks in a third of an inning. After the game, he was demoted back to the minors, ending his major league career.
After the Astros sign-stealing operation was exposed, Bolsinger filed a civil lawsuit in Los Angeles Superior Court, accusing the Astros of unfair business practices, negligence, and intentional interference with contractual and economic relations. He is seeking unspecified damages but does not want the money for himself. Instead, he wants any monetary award to go to Los Angeles-based charities. He also wants to create a fund for retired baseball players who need financial help.
"There's a message to be sent to youth out there. Especially athletes, more specifically baseball players," Bolsinger told USA TODAY Sports. "It was awesome to (grow up and) watch game played the right way. We've kind of drifted from that. It's something we can really express to these kids: You don't have to cheat to get to where you want to go. This kind of stuff doesn't need to happen."
Photo: Getty Images